ITS ALMOST CHRISTMAS!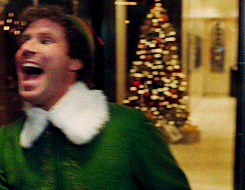 1) Anticipation:
The Christmas excitement is real, what book release(s) are you most anticipating?
The Wicked King – Holly Black
Finale – Stephanie Garber
2) Christmas Songs & Carols:
What book or author can you not help but sing it's praises?
Julie Kagawa and Sarah J Maas. I JUST LOVE THEM SO DAMN MUCH!
3) Gingerbread Houses:
What book or series has wonderful world building?
I guess I could go with The Grishaverse.
4) A Christmas Carol:
Favorite classic or one that you want to read
Alice in Wonderland
5) Christmas Sweets:
What book would you love to receive for Christmas
ALL THE BOOKS!
6) Candles in the Window:
What book gives you that warm fuzzy feeling
House of Night 
7) Christmas Trees & Decorations:
What are some of your favorite book covers?
This has to be the covers from The Illuminae Files. They are just so pretty!
8) Christmas Joy:
What are some of your favorite things about Christmas And/Or some of your favorite Christmas memories?
I got engaged on the 23rd of December. This is when we celebrate Christmas with all our friends and this is my best Christmas memory.